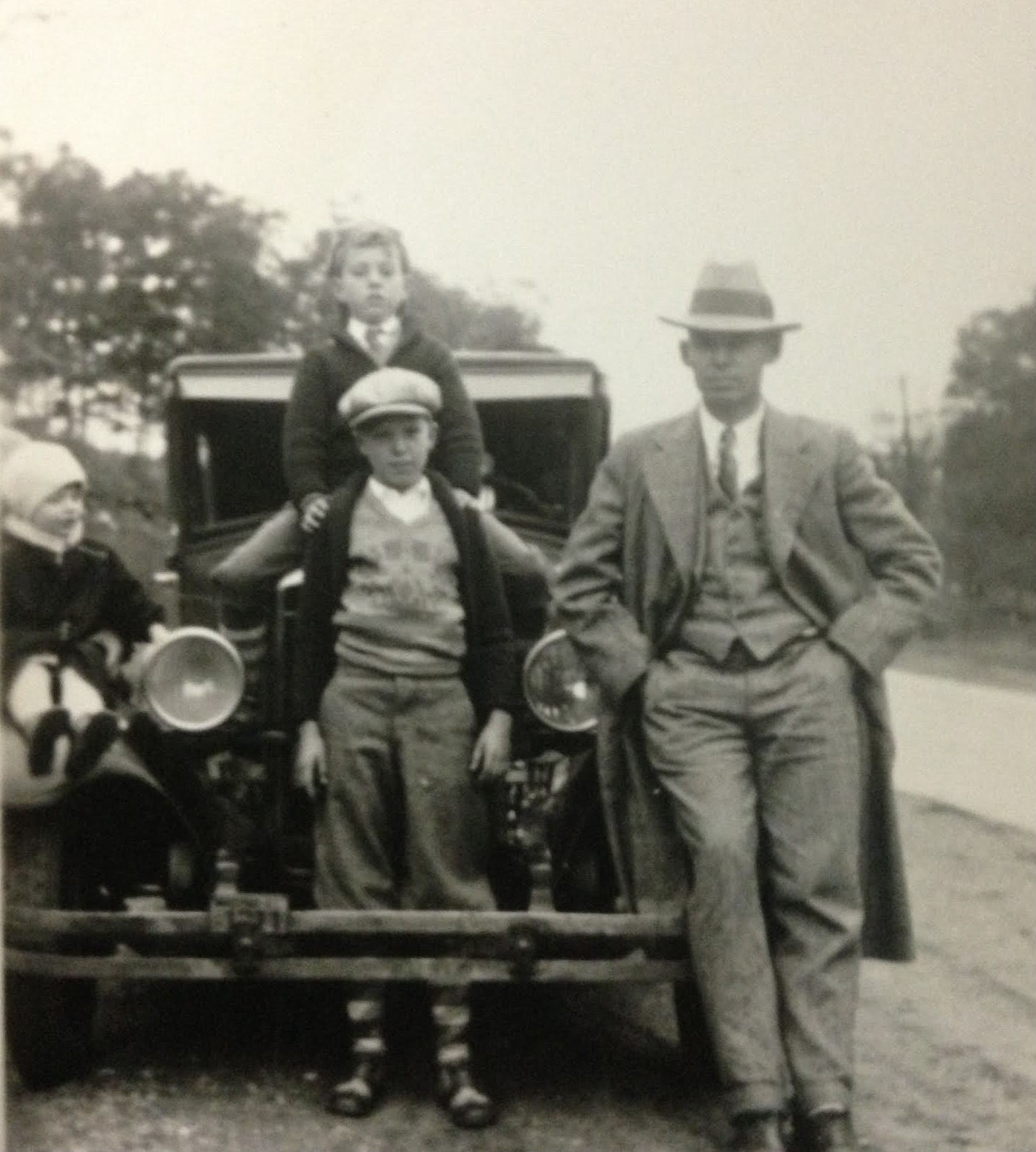 OUR STORY
Providing locals with the finest clothing, service, and tailoring since 1936, Nelson's Clothing is proud to be a fourth-generation family owned business. We are here when it matters most.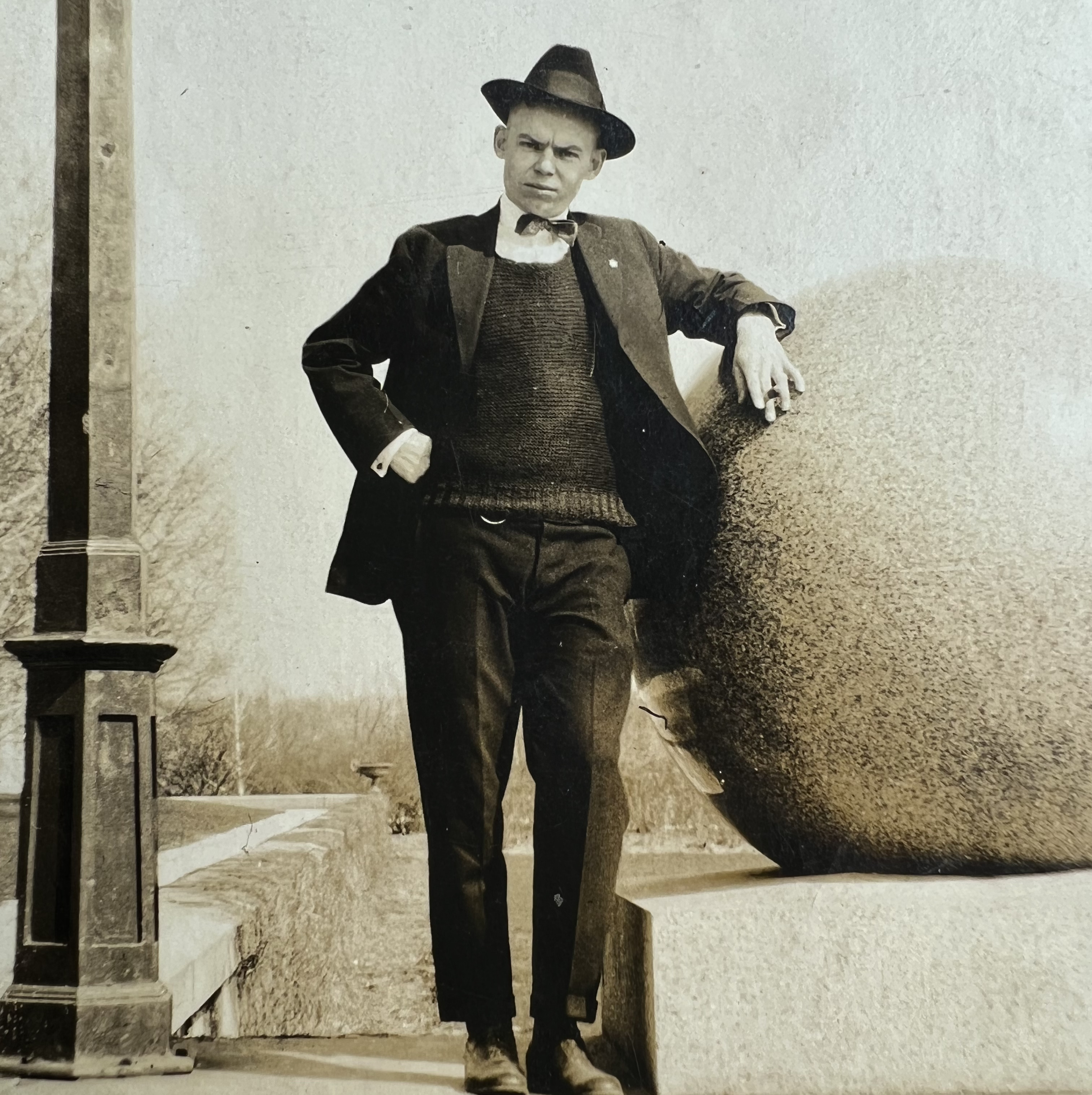 Victor "Vic" Nelson
First Generation- Vic, Founder of Nelson's Clothing, first learned tailoring at Kirk Clothiers located on the Historic Downtown Square of Macomb, IL. There he was taught how to make clothing from scratch and would later master the art of tailoring. After Mr. Kirk passed, Vic took his skills and started our generational enterprise, Nelson's Clothing. He continued his craft as our Master Tailor from 1936-1980, before he passed on the business to his son's Bob and Red Nelson.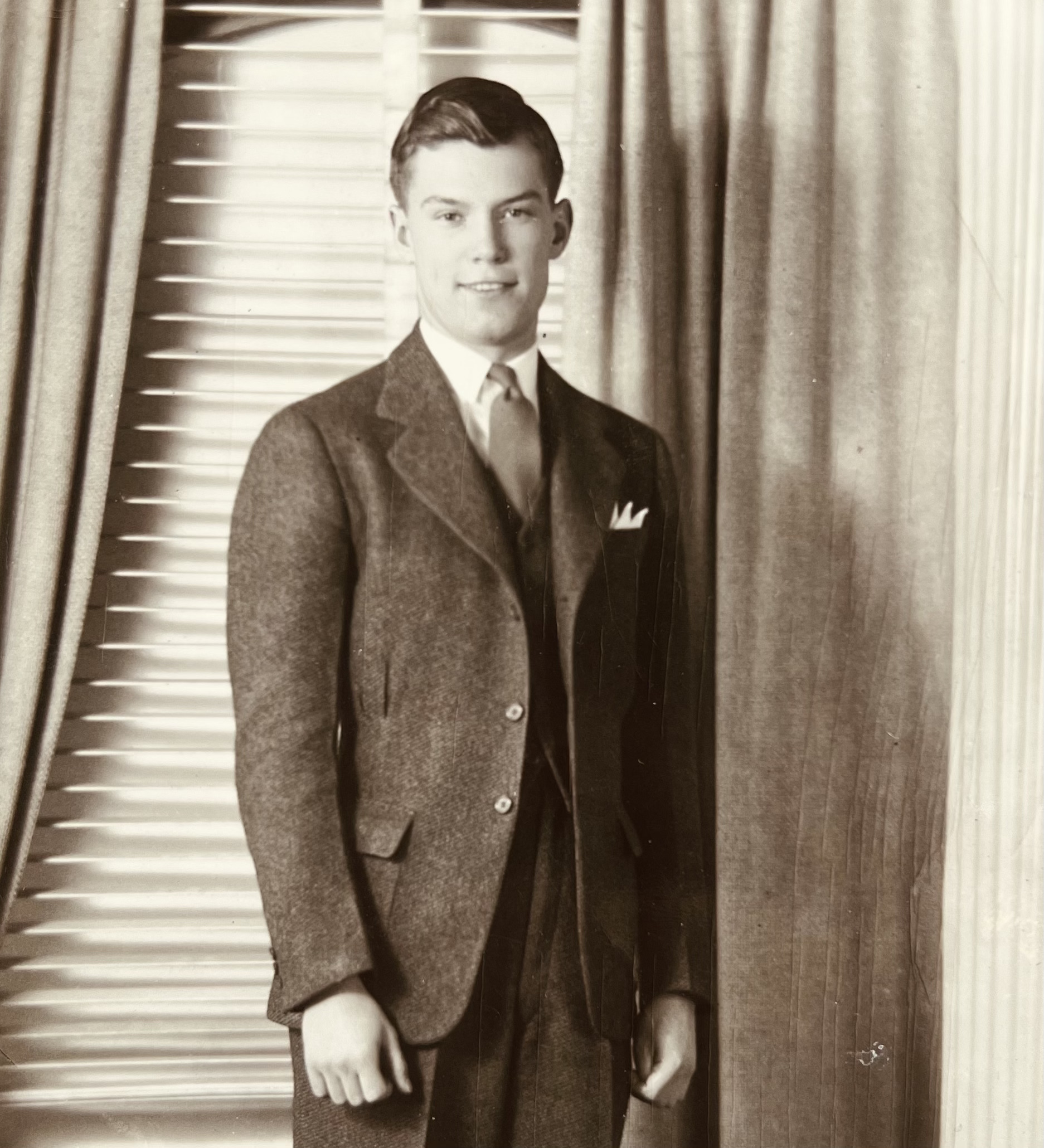 Robert "Bob" Nelson
Second Generation- Bob was the oldest Nelson brother and became a partner in Nelon's Clothing after returning from WWII, where he proudly fought for our country as a member of the U.S. Army. Before serving in WWII, Bob was a part of the WIU football team in 1938-1942. If you ever visit the WIU Football Hall of Fame, you will see Bob's name etched in history for his role on the conference winning team in 1939 as an All American captian and center.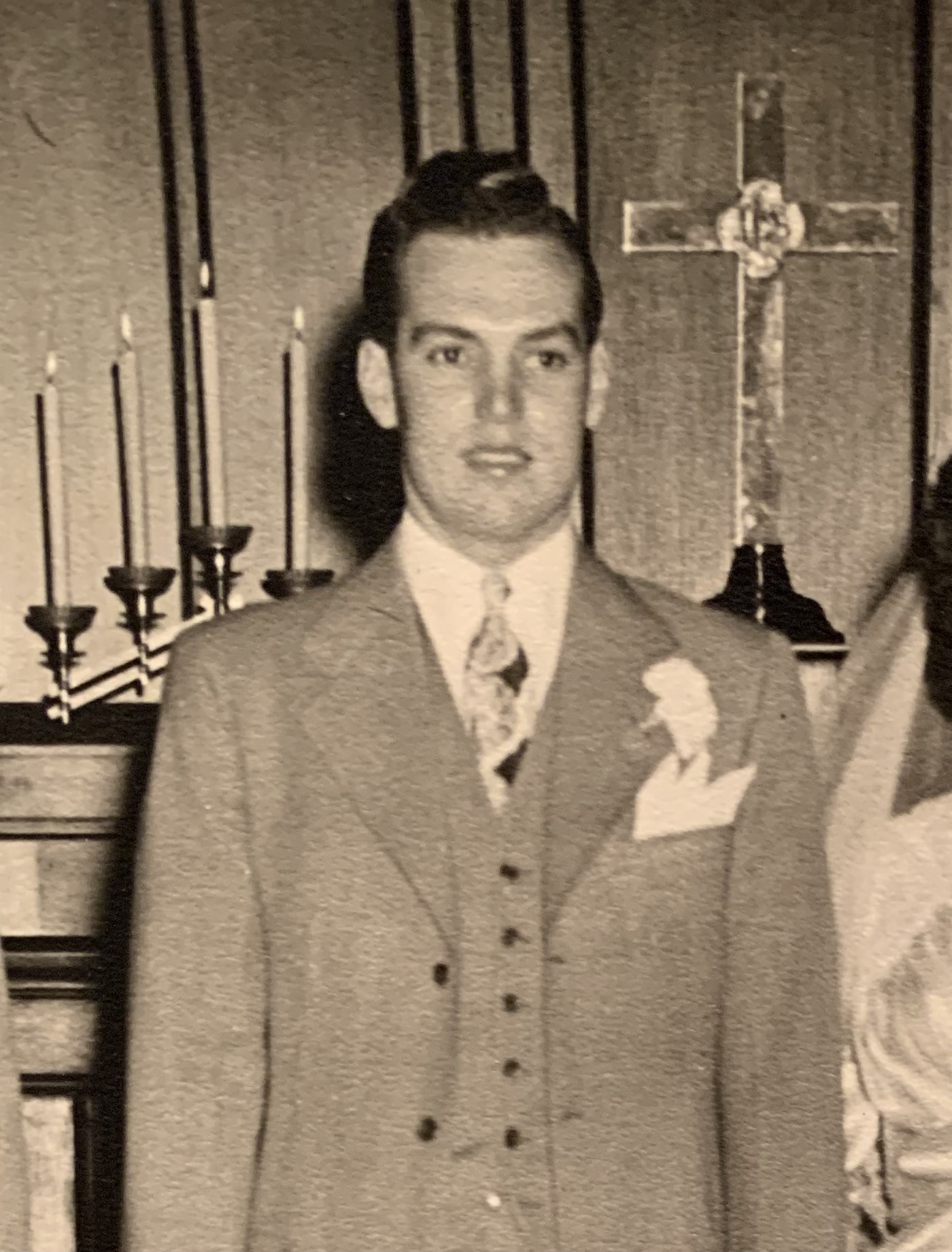 Frank "Red" Nelson
Second Generation- Red was the youngest Nelson brother, and also became a partner in Nelson's Clothing after returning from WWII, where he proudly fought for our country as a member of the U.S. Marine Corp. Red worked diligently under his father, Vic, where he learned the art of tailoring. For years, Red was widely regarded as "the best tailor around". Red had a great love for the outdoors, and was exceptional at taking care of his garden as well as the people closest to him.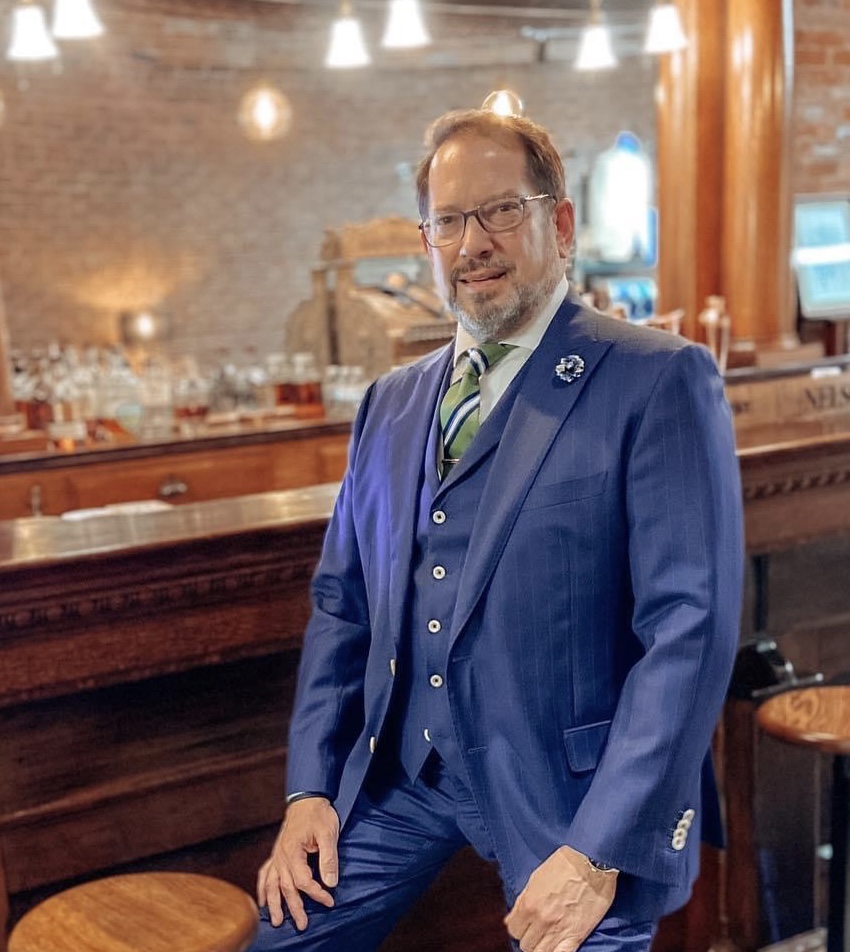 John Nelson
Third Generation- John is the son of Red and has been a part of the Nelson's team since 1976. The now Owner of Nelson's Clothing graduated from Western Illinois University, where he obtained a degree in business. You will quickly come to realize that the core meaning of the business to John isn't making sales, but building relationships with customers. John holds a vast knowledge of the clothing and embodies the quality over quantity mindset that has gotten our business to where it is today. John loves his pets and giving back to the community.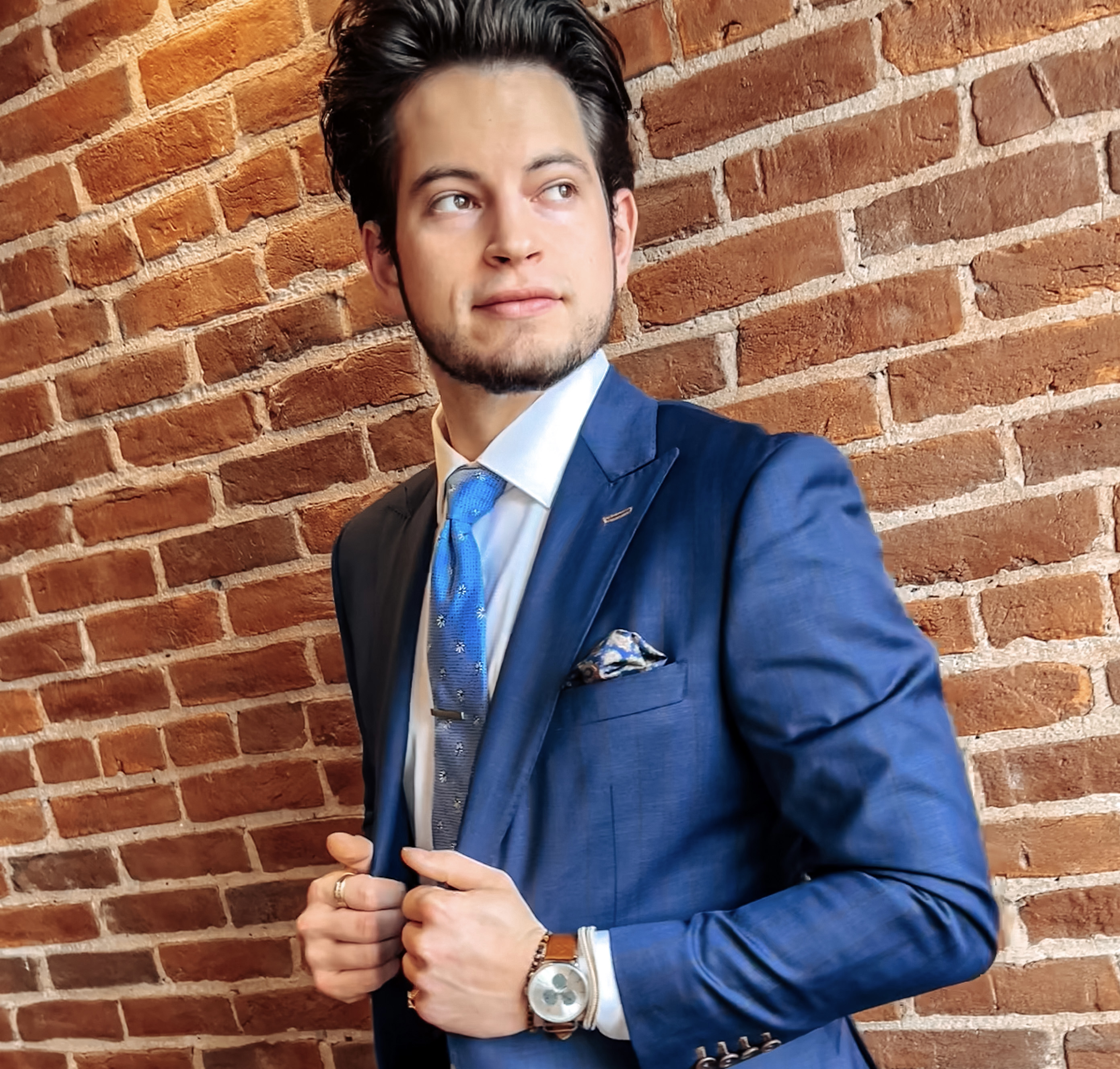 Ian Nelson
Fourth Generation- Ian is the son of John and started managing along side his father in 2019 after pursuing professional golf. Ian has been a large part of evolving Nelson's Clothing to what we are today. For years Nelson's has wideley been known for their expertise in fine tailored suits, which Ian has expanded on by introducing the 36 Club, our bespoke custom clothing department. In addition, Ian has prioritized elevating Nelson's casual clothing selection and also introduced women's athleisure clothing. You will quickly realize the pride that Ian holds for his family business, and how much he values each and every one of his clients.